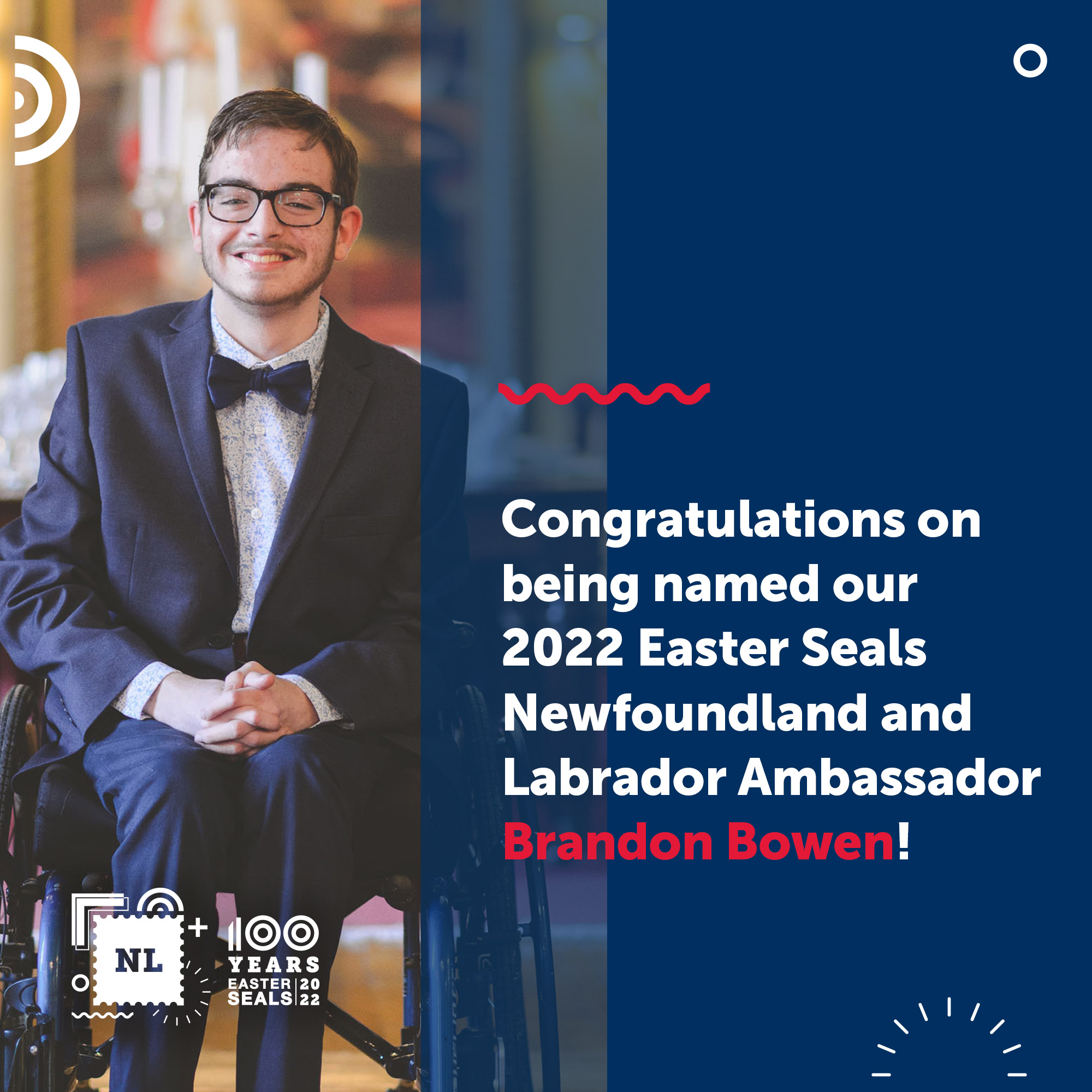 Introducing the new 2022 Easter Seals NL Ambassador… BRANDON BOWEN!
Brandon is 17 years old and lives in Conception Bay South. He is a grade 11 student at Holy Spirit High. Brandon is a young musician, at the age of 9 he started playing the button accordion. Music is a big part of Brandon's life. Over the years he played in many music festivals, played at O'Reilly's Pub, and even shared the stage with NL's most popular bands Shanneyganock, Rum Ragged, Masterless Men, Bud Davidge, and Fergus O'Byrne.
Brandon has been involved with Easter Seals since he was the age of 2. Over the years Brandon had participated in many Easter Seals programs and events such as family summer/winter camps, swimming, boccia, sledge hockey, wheelchair basketball, youth socials, Halloween, Christmas, and Easter parties, and Celebrate the Season luncheon concerts.
Brandon is honoured to be the 2022 Easter Seals Newfoundland and Labrador Ambassador.
"Easter Seals has helped me in so many ways, creating friendship, boosting my self-esteem, and feeling included. When I enter the Easter Seals building, my disability is left at the door. Everyone is always considered equal at Easter Seals and that is very important. I can't wait to represent Easter Seals and share the importance of their programs. I'm looking forward to this year, being the 2022 Easter Seals Ambassador. I know it will be an amazing experience and many opportunities for me." – Brandon Bowen
Subscribe to our Newsletter.
During our 100th year, there will be a ton of awesome events and announcements happening around the country. Sign up to stay in the know!